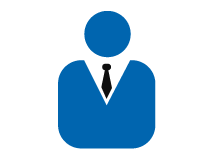 Quality managers aim to ensure that the product or service an organisation provides is fit for purpose, is consistent and meets both external and internal requirements.The work of the quality manager will be affected by the nature of the employing organisation but is likely to include some or all of the following activities:
devising and establishing a company's quality procedures, standards and specifications;
reviewing customer requirements and ensuring that they are met;
working with purchasing staff to establish quality requirements from external suppliers;
setting standards for quality as well as health and safety;
making sure that manufacturing or production processes meet international and national standards;
defining quality procedures in conjunction with operating staff;
setting up and maintaining controls and documentation procedures;
monitoring performance by gathering relevant data and producing statistical reports;
preparing clear explanatory documents such as customers' charters. (Fonte: AGCAS editors 2012)
---
The factory quality control operator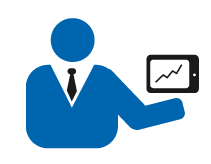 He coordinates and supervises all process and product quality control activities. His main tasks are:
analyzing the production process in terms of organization and method
collaborating with the Top Management in order to define the quality management objectives
choosing the best measurement and analysis tools for the quality control
ensuring the respect of European laws concerning quality control
checking test materials and technical documentation for tests
supervising the whole procedure along the production cycle
applying measurement techniques using specific tools. (Source: Isfol 2000)

---
FLEX role-based featuresfor Total Quality Management

Thanks to its role-based features, FLEX provides monitoring and analysis features for different business roles.
These features can be activated both on the system entry application, and on specific configurable dashboards, through multi-panel interfaces.
Each business role in a company has, therefore, a real-time access to features, information and KPIs, useful for his job.
An example of the information and KPIs available for Total Quality Management are:
Number of defective pieces for each work centre (in real-time)
Trend of defectiveness in the last N weeks
Wastes by Cause / Workcentre in the last N weeks
Alert for TO DO production controls
Number of non-conformity by Supplier
Actives procedures for non-conformity
etc.

Advanced configuration tools: FOR YOU!
Thanks to FLEX configuration features, the user does not only have to opportunity to choose the most appropriate business role among the ones available in the default configuration system, but can also configure and personalize his role and his dashboards on his own. By using the "FOR YOU" Advanced Application Tools, in fact, each user can independently manage and modify an existing configured role as well as build his own working panels, by selecting the features he needs from the User Application Panel.