Industrial Internet of Things
According to Industrial Internet of Things paradigms, all the data related to production time, quantity, orders or issues are communicated in real-time from industrial machinery to the system.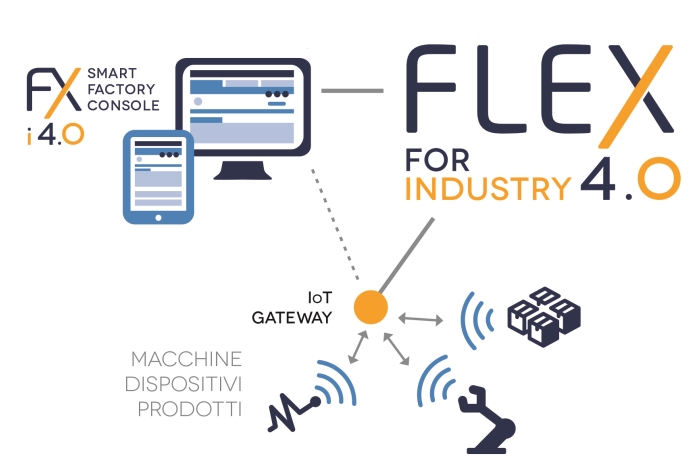 The FLEX for Industry 4.0 new IoT gateway connects and integrates machines, sensors, devices, automation systems and physical items within the smart factory.
These data are gathered in the Smart Factory Console, the main place where interaction and collaboration activities between the operators and the other production items take place.