Production Plan Dispatching:
in compliance with other MES functionality, this feature sends information and instructions to operators by providing a real-time update of production plans.
The system also provides documents related to the production process such as technical drawings, operational instructions.
Resource and process real-time Monitoring:
it provides users with an instant and real-time view of the production process' progress status, by monitoring the involved resources (manpower, plants, machines) and turning on specific alerts (for downtime, returns, etc.) with integrated notification (email, sms, etc,.). A graphical interface provides these features in an effective and synthetic way.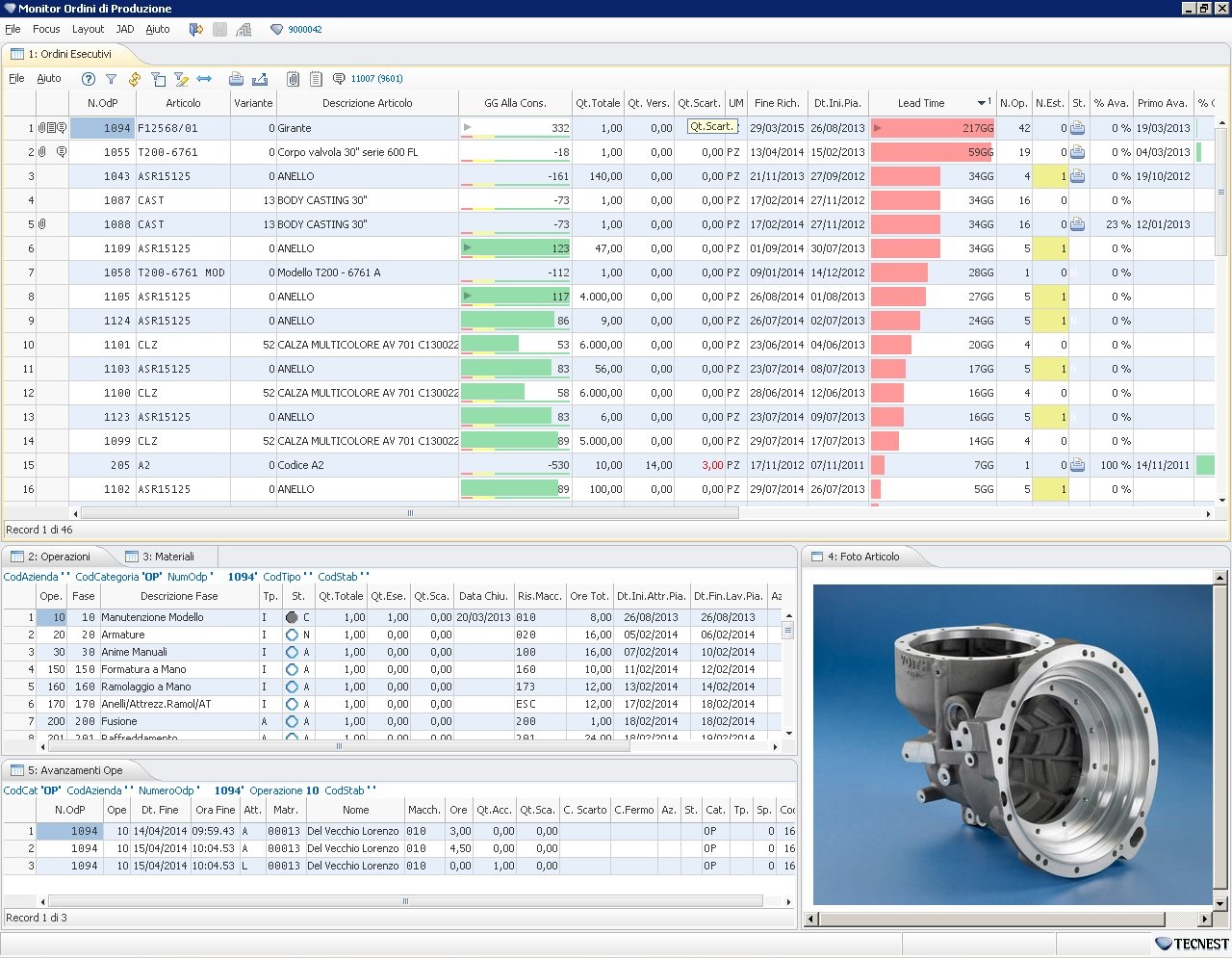 ---
Product and process Traceability and Tracking:
this feature creates traceability paths from raw materials to the end product by using unique codes and handling units. Thanks to this links, which include references to material batches and production resources (people and machines) needed for production process, it is possible to go back to the source of an issue at any level of the supply chain.
---
Item identification management features
Label printing
Integrated RFID application Middleware
---
Mobile features
features for warehouse management, traceability and quality management by using PDA (connected in Wi-Fi with Terminal Server for Mobile Devices technology). All the functions can be executed in real-time on the central system, as if working from a desktop.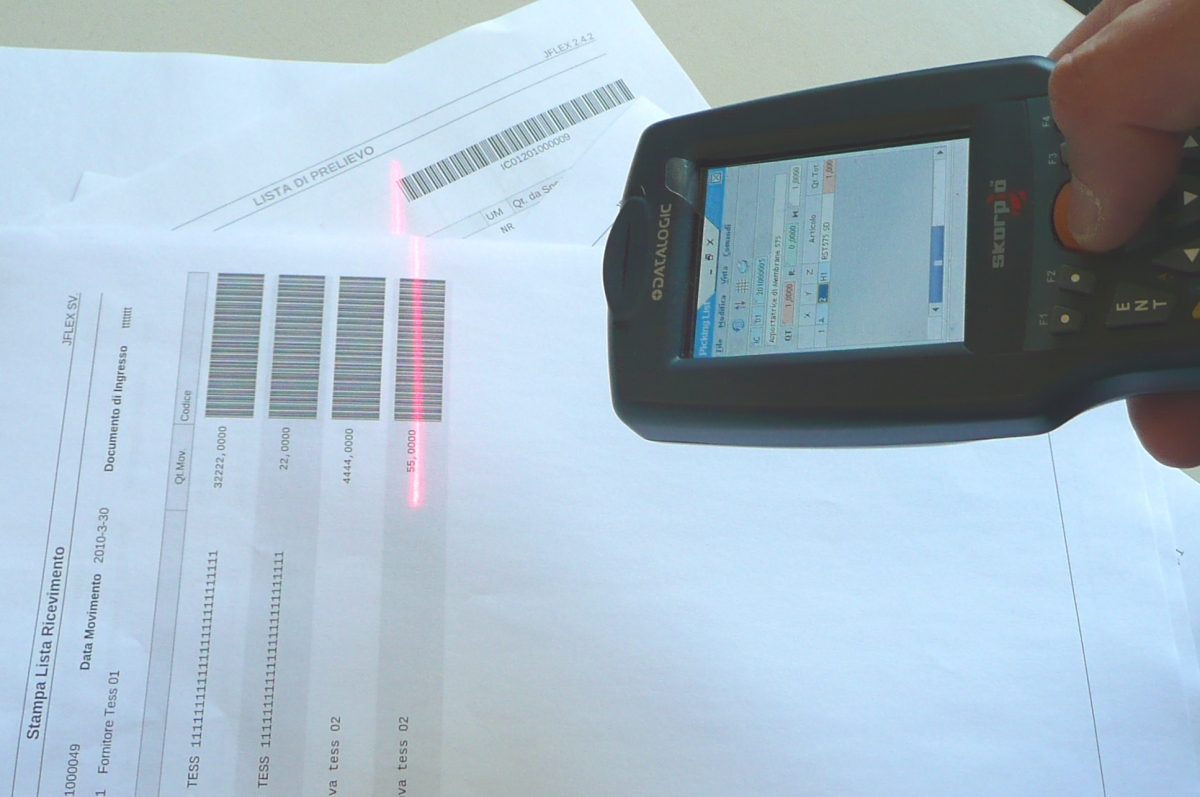 ---
Total Quality Management:
features for quality control and product traceability. It provides quality control plans to check each single phase of the production process; data collection features to manage control activities, production wastes and manufacturing faults; managing requests for sampling and gathering of statistical data; process control features; alerts for product defectiveness; shop-floor dashboard. This module provides also features for quality control on stocks as well as specific KPIs for quality management.
---
Warehouse Management:
warehouse management features including rules for
material handling and extraction
. Among the existing features there are: reception of
purchased and outsourced material
,
inventory management
,
picking and packing
management according to production plan. The application can also be used
on
mobile devices
, connected in real-time with the company server.
---
Supply Chain Collaboration web portal
Web features to share supply chain data and information with company suppliers/outsourcers and customers. Some of the available features are: pubblication of purchasing orders and delivery plan, sending reminders to suppliers, displaying order progress status, etc.
---
Performance management and KPI analysis:
Thanks to this feature it is possible to calculate specific key performance indicators for MES, which are useful to check production system performance.