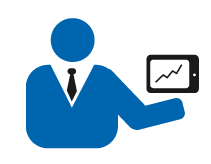 A factory supervisor controls processes and operations that take place at a plant or factory.
He is in charge of the following activities:
workforce organization and employees supervision in the factory
ensuring the best machinery working conditions, through set-up, maintenance and planning activities
operational control over all the procedures that occur at the plant (engineering, output, personnel management, logistics and other commercial activities)
management of quality control, inspection and ensuring that materials are dispatched at the right time
support to the Production manager in operational activities (workorders status monitoring, workforce management) (Source: Isfol 2010)
---
Operational Roles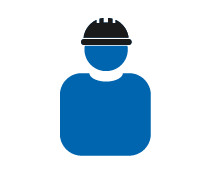 In order to carry out Manufacturing Execution processes, the following operational figures also play an important role:
The Time & Motions Responsible
The Workshop Responsible
The Responsible of Production quality controls
The Responsible of quality controls in receiving
The Factory assistant
The Machine set-up operator
The Factory operator
---
FLEX Role-based features for Execution processes
Thanks to the role-based features, FLEX provides monitoring and analysis features for different business roles.
These features can be activated both on the system entry application, and on specific configurable dashboards, through multi-panel interfaces.
Each business role in a company has, therefore, a real-time access to features, information and KPIs, useful for his job.
An example of the information and functionality available in the FLEX Advanced Planning & Scheduling area, are:
Current Workcenter efficiency
Monthly trend of N.o of waster products
Monthly Value of the items stored into the warehouse
WIP trend int he last N months
Number of activities to start in the day
Orders to be dispatched for production
Alert for plant /manchinery stoppage
Dealy hours on each workcentre
Andamento Giornaliero dei Mancanti al Montaggio nel Mese
OEE indicator in the last 5 days
ecc.

Advanced configuration tools: FOR YOU!
Thanks to the role-based features, the user does not only have to opportunity to choose the most appropriate business role among the ones available in the default configuration system, but can also configure and personalize his role and his dashboards on his own. By using the "FOR YOU" Advanced Application Tools, in fact, each user can independently manage and modify an existing configured role as well as build his own working panels, by selecting the features he needs from the User Application Panel.