Coordinate and expedite the flow of work and materials within or between departments of an establishment according to production schedule. Duties include reviewing and distributing production, work, and shipment schedules; controlling machinery allocation and status; conferring with department supervisors to determine progress of work and completion dates; and compiling reports on progress of work, inventory levels, costs, and production problems.
His main tasks are:
defining productivity, quality, security standards and organize working activities
defining tools, machinery, plants and process plans check and monitoring
production planning
components and raw materials purchase management, inventory stocks, WIP and finished products
resources optimization
promoting WIP or finished products creation (Source: Isfol 2009)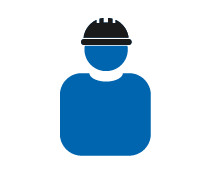 In Production Planning & Scheduling processes, the role played by operational figures working on specific processes and activities is also very important. Among these main roles there are:
The Material Planner
The Process Manufacturing planner
The Production Planner
The Subcontracting orders Planner
---
Flex role-based features for Planning processes
Thanks to role-based features, FLEX provides monitoring and analysis features for different business roles.
These features can be activated both on the system entry application, and on specific configurable dashboards, through multi-panel interfaces.
Each business role in a company has, therefore, a real-time access to features, information and KPIs, useful for his job.
An example of the information and functionality available in the FLEX Advanced Planning & Scheduling area, are:
Service level trends and statistics in the last N months
Current Service Level indicator
Alert for overdue orders
Workcenters capacity trend in the last N weeks
Working outsourced hours and activities trends
WIP value in the last N weeks
Shipment delays trends
Missing material status by line
Confrontation of Scheduled orders vs Execution
ecc.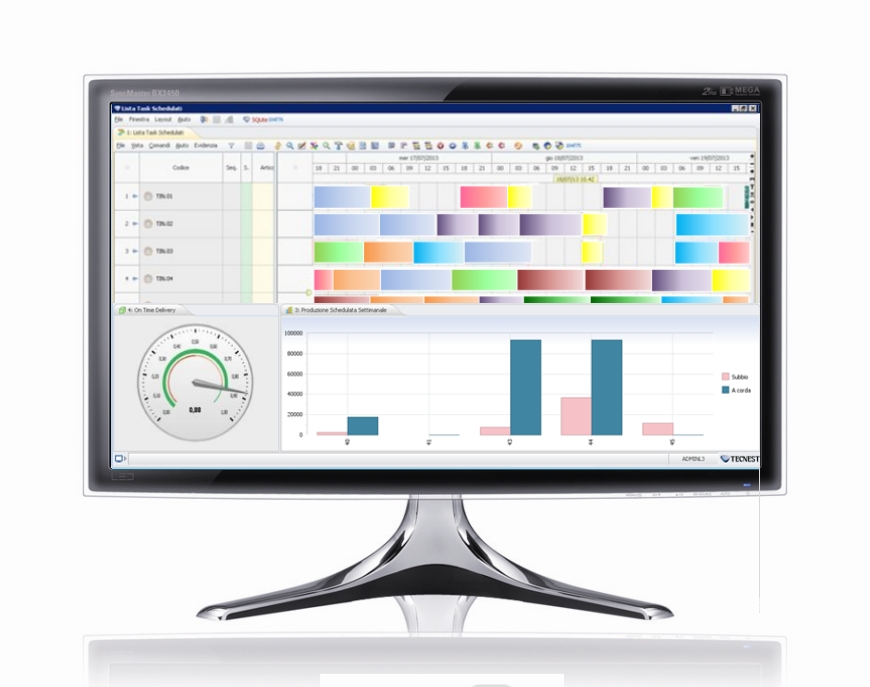 Advanced configuration tools: FOR YOU!
Thanks to the configuration features of Flex role-based features, the user does not only have to opportunity to choose the most appropriate business role among the ones available in the default configuration system, but can also configure and personalize his role and his dashboards on his own. By using the "FOR YOU" Advanced Application Tools, in fact, each user can independently manage and modify an existing configured role as well as build his own working panels, by selecting the features he needs from the User Application Panel.