J-FLEX BI is the Business Intelligence solution which provides specific key performance indicators and diagrams to analyze your company's data and help decision making.
Focused
25 years of experience in Supply Chain management projects and processes, together with the academic competence of the Politecnico of Milan, are the key factors that contribute to develop a Business Intelligence solution focused on Operations management and manufacturing processes.
---
Structured

J-Flex BI structure and KPIs are compliant to the SCOR international model for Supply Chain management and is based on an advanced research project about KPIs and causal maps in the Operations management field, taken in collaboration with the Politecnico of Milan.
J-Flex BI performance management features therefore consider all business processes as a whole. The KPis are organized in a hierarchical structure in order to ensure a confrontation in term of planning, execution and control. Thanks to the development of causal maps, the solution is strictly focused on the correlation of different KPIs.
---
Easy-to-use
J-Flex BI graphical and interactive features provide intuitive and easy-to-use tools for data analysis. Thanks to the Microsoft Excel interface, data and graphics are displayed on a daily-use application. This way, also non-expert users can explore and analyze complex data by using a familiar tool.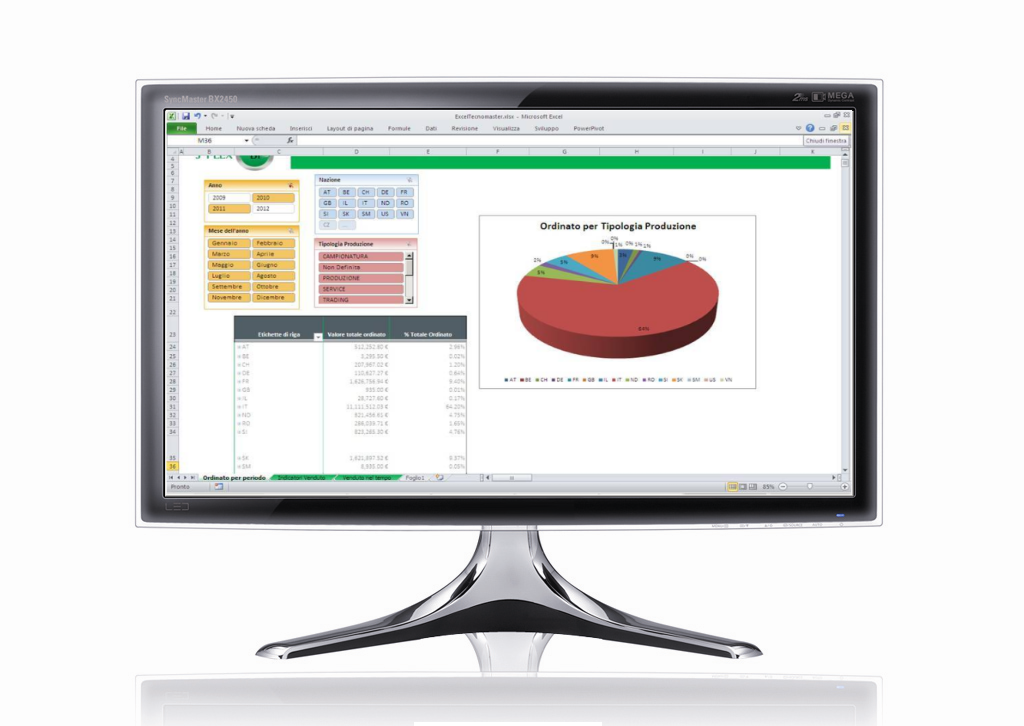 ---
Reliable
J-Flex BI has been developed using the most advanced business intelligence tools in terms of Monitoring (Query & Reporting, Alert, OLAP, Dashboard, Scorecard) and of Analytics (Statistical analysis, Forecasting models, Data Mining, Optimization & Budgeting). The solution's reliability is granted by Microsoft technology together with the Business Intelligence framework provided by the partner company Beantech.